It's that time of year…
Time for the "best of" lists. Time for New Years' resolution articles. Time for everyone to tell you what should and shouldn't do to make next year great.
So, why not throw my hat into the ring? ?
As a Type A person who has always loved lists and goals, my year-end activities include exactly what you would expect – lots of notes and a kick-butt planner – but also, some self-care advice. Read on for my four steps that will help you reflect on the past year while planning for the year ahead. 
Reflect on What Didn't Go Well
The pandemic = The elephant in the room of this article. Everyone's lives were changed by COVID-19 and its effects on our nation's health, economy, and politics. But even if some of our goals became impossible because of the pandemic, it's still worth a moment of reflection.
Here are three goals I set at the end of 2019 that I did not achieve in 2020: 
     

Try one new recipe every week
You would think I'd have cooked more often, during lockdown, but I gravitated to making familiar meals! If you have any great recipes that I should try in 2021, I'm all ears.
     

Create a passive income stream within my business
I realized that I needed one more year to really listen to my target client and learn what additional needs I could fill for them, before launching a standalone product. I want to serve small business owners who are not quite ready to hire a consultant or coach and instead, wish to DIY their content marketing efforts with some expert guidance. 
     

Attend a monthly networking event
Hmm, do you think COVID-19 put a dent in these plans!? While I wasn't able to network in-person as often as I would like, I did participate in occasional virtual events at The Connective and joined the Leadership Green Bay Class of 2021. So, I'm counting this as a "halfway reached" goal!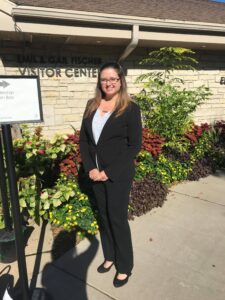 Your turn: What are 3-4 goals that didn't come to fruition in 2020?
Reflect on What DID Go Well
Ready for some good news? Here are three goals I set before 2020 that I did achieve in the past 12 months:
     

Buy a new piano
Isn't she a beaut!?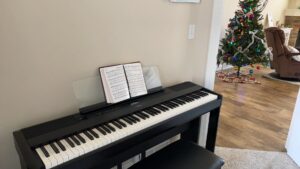 Double my business revenue
This one wasn't that hard, since I only worked full-time for six months in 2019, but I am still proud of my growth in 2020. I started working with about a dozen new clients and hired my first virtual assistants to support this growth. I couldn't have done this without my business coach, Melissa Swink, and the kind referrals from clients and friends. Thank you for your support and your belief in my dreams!
     

Spend more quality time with nieces and nephews
I'm a proud auntie to six nieces and nephews under the age of seven – two of whom were born this year! The pandemic really revealed what matters most, didn't it? To me, it's maintaining an active presence in their lives. Between visits and FaceTime, I cherish every moment I get with these little sweeties.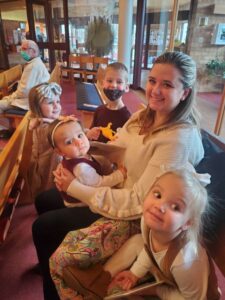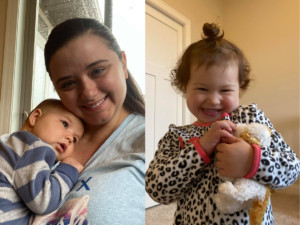 Your turn: What are 3-4 goals that you're proud to have reached, this year?
Create a Categorized List of Goals for 2021
You're going to see my Type A trait really come out, now…
For the past few years, I've created categorized lists for what I want to accomplish in the new calendar year. I've outlined my categories, below, for your own inspiration!
     

Faith and Spirituality

     

Marriage and Relationships

     

Emily Writes, LLC

     

Hobbies

     

Finances

     

Health
Your turn: Create a list of 5-10 categories and then list 3-5 goals under each one.
Take Some Time Off!
My favorite part of this season is the chance to unplug. I will be out of the office from December 18 through January 3 so I can spend time with family. I'll also be shutting off the alarm clock, spoiling my cats with extra attention, and celebrating the real reason for Christmas.
What can you do to rejuvenate? Can you set aside at least a couple of days for you? It is my hope that you can spend time – virtual or in-person – with the people who matter most. ❤️